Social Media Marketing
We provide coherent, cost-effective social media marketing strategies for brands of all shapes and sizes. Our in-house social consultants leverage our clients' audiences and communities to drive leads and sales across all leading social platforms, namely Facebook, Twitter, Instagram and LinkedIn. Whether it's the creation of eye-catching content that educates and excites, building relationships with industry influencers, or providing timely customer support that turns followers into brand advocates, our approach to social media provides a ripple effect that can grow your customer base.
Social Media Management for B2B and B2C Brands
Our in-house social media strategists work with both B2B and B2C businesses, creating roadmaps that help brands connect with more of their target audience. Not every social media platform will suit your brand. Each platform has its own demographic of users and we have the know-how to find and reach out to people that are more likely to care about your services.
Comprehensive audits of your existing social profiles

It all begins with an in-depth audit of your existing business pages on Facebook, Twitter, LinkedIn and Instagram. We will review these and make recommendations to optimise them where necessary to help you make the perfect first impression with new followers.
Cross-channel promotion of your content

You have put all this effort and work into creating some amazing content for your sites blog, but maybe it's struggling to gain traction? By aligning our social offering with your content calendar, we can make sure we promote your content in a way that's easy to digest for every platform.
Utilising the power of industry influencers

Building relationships with social media influencers is one of the most effective ways to build trust and credibility in your brand. Whether it's free product reviews or interviews with industry bloggers, influencer marketing allows you to tap into an audience that's fully engaged with your target influencers.
Social post schedules

Don't have the time or capacity to create entertaining and informative social posts for your followers? We'll create on-brand content within a monthly schedule of social media posts approved by you in advance. Always giving you the final say over your social communications.
Management of your social community

We'll use the latest social monitoring tools, social media management tools, and techniques to keep track of people that are talking about your brand. By keeping our fingers firmly on the pulse of your social community, we can help your business become part of the conversation.
Granular reports that inform future social activity
We are passionate about marketing that is informed by data. We'll use our monthly social media reports to you as an opportunity to identify and inform future activity to grow your followers and connections.
What to expect when Find 2 Digital is your social media agency
Initial consultation
We'll arrange an initial face-to-face (or virtual) consultation to get to grips with your business. During these early-stage discussions, we will ascertain your primary commercial objectives from social media to enable us to design a social media strategy that works for you.
We'll take the time to understand your audience
Before we can recommend the right social platforms to target, our in-house social strategists will conduct comprehensive research into your target demographic.
A new social marketing strategy

We will present our findings to you and propose a social marketing campaign for the first month, managed in-house by our team of social marketing consultants.
Ongoing planning and collaboration for future months
At the end of the first month, we will sit down with you to review how everything is performing. The plan will incorporate industry seasonality, any blog posts of other types of content you create, and any offers or promotions you plan to launch along the way.
Periodic reports aligned with your KPIs
Within your portal, you will receive monthly reports on your social media campaigns, detailing the growth of your brand's social following and the overall ROI.
Social media marketing services that leave no business behind
With bespoke social media strategies aligned to the aspirations and budgets of brands big and small, let us work as an extension to your business' own marketing efforts to unleash your potential and grow online.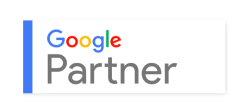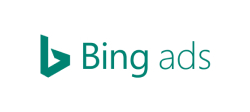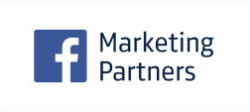 We take our practice very seriously, which is why Find2Digital has maintained partner status with Google, Bing and Facebook. Our search marketing and online advertising specialists stay up to date with the latest certification exams to ensure we do the right thing for our clients.