LinkedIn Advertising Services for B2B and B2C Engagement
Are you keen to broaden the reach of your business with other like-minded professionals in your field? With LinkedIn Advertising, our in-house team of advertising consultants can position your brand in front of key decision makers, ideal for B2B businesses. Our data-driven LinkedIn Advertising campaign management ensures every ad placement is geared to achieving cost-effective engagements and click through traffic to your website.
30,000,000+

That's how many businesses are listed and active on the LinkedIn platform
57%
That's the number of consumers that list LinkedIn as their most influential social channel for research
24%

That's the year-on-year growth in LinkedIn ad revenue during Q2 2020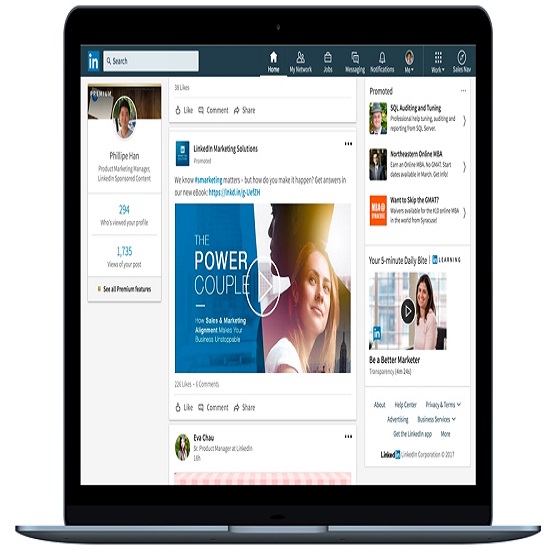 Why should your brand use LinkedIn Advertising?
Some 400 million professionals are active on the LinkedIn platform, making it the number-one social network for business owners, decision-makers and upwardly mobile professionals. Our in-house online advertising consultants can handle LinkedIn Advertising campaigns that run like traditional PPC, helping to drive sales, enquiries and a tangible return on your investment.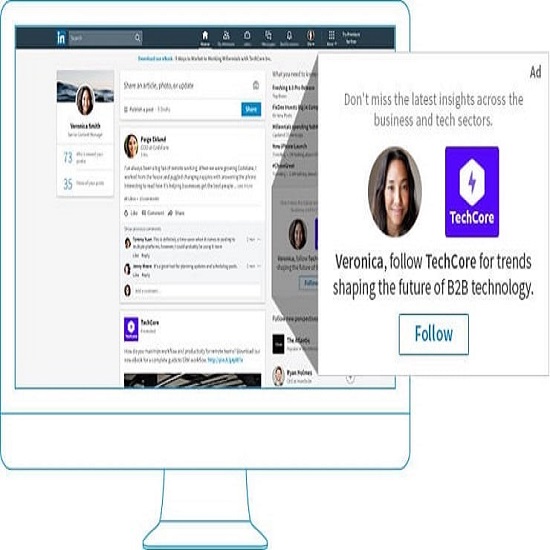 Generate cost-effective leads and enquiries
LinkedIn remains an underused and untapped source of potential leads for businesses across a host of industries. For brands seeking a cost-effective alternative to Google or Facebook Advertising for lead generation or customer acquisition, explore the possibilities of LinkedIn Advertising with us. We can work with you to define your target audience and achieve conversion rates that make a difference to your bottom line.
Laser-targeted LinkedIn ads by demographic or placement
As an experienced LinkedIn advertising agency, our consultants are well-versed in designing and managing targeted LinkedIn ads by demographic or placement. Using text, display or dynamic advertising, we can run compelling ad creative that raises brand awareness, establishes your presence on the network and promotes specific offers or services. Through continued optimisation and A/B testing, we can refine your LinkedIn ad campaigns to improve their long-term performance.
We're experts in utilising the LinkedIn Audience Network
We can also offer an extra dimension to your advertising on LinkedIn by reaching out to target contacts even when they are browsing the web away from LinkedIn. There are a growing number of websites within the LinkedIn Audience Network that allow us to position sponsored content within third-party sites and apps to extend your brand's footprint online.
Transparent measurement and reporting of all LinkedIn ad campaigns

We take the guesswork out of advertising on LinkedIn by reporting fully on your campaigns each month. Our comprehensive reports – available to all clients within their dashboard – demonstrate where every penny of your budget is spent. By monitoring the performance of every LinkedIn ad campaign at a granular level, we can optimise and refine the targeting and content of your ads to further cement your brand as an industry leader.
LinkedIn Advertising services that leave no business behind
LinkedIn Advertising services that leave no business behind
With bespoke LinkedIn Advertising campaigns aligned to the aspirations and budgets of brands big and small, let us work as an extension to your business' own marketing efforts to unleash your potential and grow online.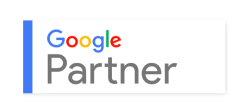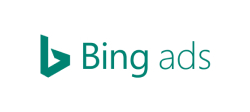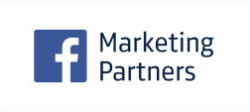 We take our practice very seriously, which is why Find2Digital has maintained partner status with Google, Bing and Facebook. Our search marketing and online advertising specialists stay up to date with the latest certification exams to ensure we do the right thing for our clients.